Sit down for a second. Let's reminisce.
The year is 2004. No one knows what a smartphone is. You just added your favorite song to your Myspace. 50 Cent declares that it's everybody's birthday, every day.
Everyone, from angsty teenagers to company CEOs begin getting accustomed to the dopamine rush of flashing red notifications. Learning how to use this "social media" platform is as easy as clicking a couple buttons.
Marketers begin seeing the potential of "internet marketing," but no one really knows what they're doing. Companies start shooting in the dark, testing different ideas, from free ebooks to community message boards.
Some things work, some things don't — but everything is cutting edge.
Life was simple.
Fast forward to today.

Social media has literally saturated the fabric of nearly every human being's life... 
💥 There are currently 420 billion social media users — which equates to about 53% of the population. 
💥 About 68% of U.S. adults report as Facebook users. 
💥 54% of Social Browsers use social media to research products. 
💥 An average of 2.5 hours per day is spent on social networks and messaging.
💥 91% of all social media users access social channels via mobile devices and 80% of total time spent on social media sites occurs on mobile platforms.
Social media marketing isn't the innocent, learn-at-a-grandma's-pace afterthought it used to be. It has become an essential part of every business, both big and small. And luckily, just about anyone with an internet connection can do it.
But learning how to market your business on social media can be incredibly overwhelming and time-consuming.
Social media platforms are literally designed to become black holes that you can fall into forever, and learning how to market your business on these platforms is no different.
You can spend countless hours scouring the internet, trying to learn the ins and outs of a platform — then you find out they've completely changed the algorithm and that everything you've learned has become as obsolete as a floppy disk.
And that's just one social media platform.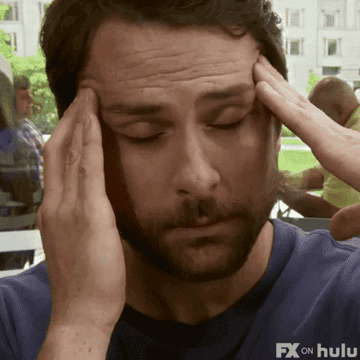 (Okay deep breath, deep breath)
We get it.
We've been there. And we know exactly what you need.
Digitally Approved is here to organize and centralize ALL of the most important information that you need to build your business through social media in one, bite-sized chunk — so you can start generating leads and conversions and hit the ground running.
We know what it's like to start a new business and wade into the murky depths of social media marketing. It's intimidating and overwhelming, and sometimes you don't even know if you're focusing your energy on the right content.
What you need is an expert to hold your hand through the process, because NO budding entrepreneurs have time to waste on fluffy bullshit that doesn't lead to results.
We make our content straight-to-the-point with no BS. We give you actionable advice that you can learn quickly, understand easily, and apply to your own business.
In our newsletter and blog, you'll find:
💥 Battle-Tested Strategies that are actually working for today's experts
💥 Curated Tutorials and Practical Guides that show you exactly what to focus on
💥 Social Media Platform Deep Dives that let you hit the ground running on any new platform
💥 Best Practices, Strategies, and Hacks that keep you ahead of the curve
💥 Information on the Latest Platform Updates so you never get left in the dust
💥 Expert Interviews and Case Studies to show you exactly how the best do it
All data-driven, actionable advice that you can apply to your business the second you read it. No filler, no fluff.
We're going to help you go from an uncertain business owner who's drowning in the swamp of social media marketing – to a confident, successful entrepreneur who knows exactly what is and isn't driving business.
We're here for the side-gig hustler who's working on their business through the night and working full-time during the day.
We're here for the busy soccer mom who just came up with a revolutionary business idea while cleaning her baby's vomit.
We're here for the solopreneur who's tired of hearing from "gurus" that stand in front of rented Lamborghinis.
We're here for the small family business owners who feel intimidated by social media.
Welcome to the community…
Let's get your business Digitally Approved.